Since 1980, Your San Luis Obispo Pest Control Specialists
Note From John Brezden, Founder: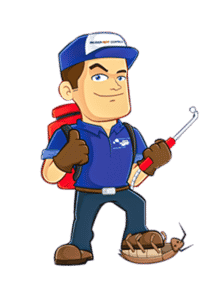 Dear Friends, Clients, Potential Clients,
My wife Maria and I started Brezden Pest Control out of our garage in Cayucos in 1980. I was a technician and Maria handled the office responsibilities.
Over the years, as our customer base increased, employees were added.
In 1989, our business moved to San Luis Obispo to accommodate our continued growth. To maintain customer satisfaction, we implement ongoing education that enables us to offer our customers the latest in application technology, equipment and materials.
Our team of professional pest control specialists have worked hard to meet the growing demand for pest control services, both from residential and commercial clients. Brezden Pest Control is proud to have grown into the premiere pest control company in and around San Luis Obispo county.
Our pest control specialists know how unsettling the discovery of a pest infestation issue can be. Did you know rodents have been known to bite children and adults while sleeping? While your child is sleeping, rodents can smell the milk or vomit from your child's face and can cause serious injuries to your child's face and body. YIKES!
Insect and rodent infestations aren't just unpleasant. There are many health risks to letting those rats, cockroaches or termites continue to scurry around inside your walls. They can spread disease and pollute the air in your home.
Ignoring the problem will not make it go away, and this is why Brezden Pest Control's San Luis Obispo pest control specialists are dedicated to offering as much information about pests as possible on our web site. We use our web site as more than just a business card. To keep our loyal customers educated, we're writing valuable educational articles every month on the topic of pest control. Visit our blog.
Thank you for the opportunity to be of service.