Protecting homes from pests, since 1980.
Locally Owned
For the last four decades, we have been proudly providing SLO county with professional pest control services.
Satisfaction Guarantee
If you're not happy with your results, we'll happily come back and re-treat your home or lawn. That's a 100% satisfaction guarantee!
QualityPro Certified
Only 3% of pest control businesses in the U.S. are QualityPro certified. Brezden Pest Control is one of them
Pest Control in San Luis Obispo
If you're tired of sharing your space with pests, we can help. Here at Brezden Pest Control, we are homeowners, too – so we know exactly how satisfying it can be to have a pest-free home. That's why we are so committed to providing you with fast and complete relief from a broad spectrum of pests common in Slo county. Our pest control in San Luis Obispo will protect your home from many local pests including:
Ants
Earwigs
Spiders
Fleas
Ticks
Termites
Mosquitos
Rodents
Mice
Gophers
Bats
Birds
Dead Animal
Bed Bugs
Opossum
Bee / Wasp
Roaches
Fruit Flies
Protect Your Family from Dangerous Pests
In addition to causing stress, pests are potentially dangerous, too! Rodents and insects can bite your family and pets, transmitting harmful illnesses that can make them sick. Cockroaches are also known to trigger allergies and even asthma attacks. Keeping unwanted pests out of your home is important for keeping your family healthy and safe. Our pest control in San Luis Obispo is a great way to add an extra layer of protection for your home and family, so you can have peace of mind once again.
Customized, Recurring Treatments Keep Pests Out
At every home, we begin by conducting a free evaluation. Based on the pest and the severity of the situation, we create a customized treatment program that will be sure to eliminate the problem. We will then return to your home on a scheduled basis. We believe that recurring services are the most effective way to keep your home pest-free all year long. Our local exterminators will provide extensive treatments both inside and outside of your home, so once pests are gone, they are gone for good.
Commercial Pest Control Services
As a locally-owned company for the past three decades, we know better than anyone that not all pest infestations happen inside your home—they can happen in your place of work, too. For this reason, we offer commercial pest control services that meet your business's needs. You can rest assured that business will be as usual when you partner with us for commercial pest control in San Luis Obispo!
Flea, Tick, and Mosquito Control in San Luis Obispo
Mosquitoes, fleas, and ticks threaten our loved ones and furry friends. Carrying life-threatening infectious diseases, these three backyard pests are among the most threatening. Luckily, here at Brezden Pest Control, we offer flea, tick, and mosquito control in San Luis Obispo so your family and pets will be safe from harm and free to play!
Our flea, tick, and mosquito control in SLO can prevent the following diseases:
Zika Virus
Malaria
Yellow Fever
Lyme Disease
Plus the risk of your furry friends contracting fleas.
You'll be Pest-Free, Guaranteed!
Here at Brezden Pest Control, we're not happy unless you are. That's why we are proud to offer a 100% satisfaction guarantee with all our pest control services. If pests are still present after our treatments, simply call us at 805-544-9446. We will send an exterminator to your home or business and re-treat for free. That's our promise to you.
Relax in a Pest-Free Home
24/7 Emergency Services
If you need our help immediately we are at your service day and night!
Call 805-544-9446
CALL NOW & Schedule a Free Estimate

805-544-9446
Brezden Pest Control has been a family owned and operated business since 1980, building a reputation based on trust and reliability.
Since 1980, founders John and Maria Brezden have been building a team of well-trained service technicians and office staff that work together to find you the most environmentally friendly way to control pest and termite problems, rodent problems and within and around your property.
Need residential pest control? Brezden Pest Control is known as the "Property Owner's favorite" for their comprehensive San Luis Obispo pest control services.
They are dedicated to offering outstanding customer service and excellent results while keeping your home free of unwanted pest and weeds.
Brezden's staff is courteous, knowledgeable and enthusiastic and is willing to answer any questions you may have.
Need Commercial Pest Control? Commercial pest control from Brezden Pest Control isn't a one-size-fits-all solution. Instead, we offer custom pest control programs that are created specifically for your business' unique needs. Brezden Pest Control professionals are equipped and trained to treat a wide range of commercial properties – hotels, restaurants, apartments, schools, medical and office buildings.
Businesses choose Brezden Pest Control because of our state-of-the-art pest control technology, expertise in using them to eliminate unwanted pests and friendly customer service. Commercial pest control treatment from Brezden Pest Control is environmentally conscious without sacrificing effectiveness. Ask us about our varying levels of regularly scheduled services, including monthly, bi-monthly and quarterly.
With offices in San Luis Obispo and Paso Robles, Brezden Pest Control services San Luis Obispo county and surrounding communities, including Paso Robles, Shandon, Cayucos, Morro Bay, Templeton, Atascadero, Santa Margarita, Avila Beach, Pismo Beach, Cambria, San Miguel, San Ardo, Whitley Gardens, Los Alamos, Santa Ynez, Solvang, Los Olivos.
As a San Luis Obispo pest control company, Brezden Pest Control specializes in residential and commercial pest control management including termite control, mosquito control, rodent control including mice, rats, cockroach control, ant control, fly control, control of silverfish, crickets and earwigs, elimination of ants, roaches, earwigs, Blackwidows, sowbugs, pilbugs, aphids, scale, spiders, moths, bee control, and management of beetles and weevils.
CALL NOW for a free estimate!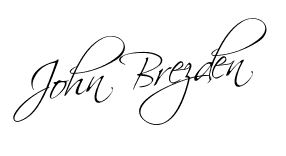 Brezden Pest Control
Corporate Office
3261 South Higuera St, STE 100
San Luis Obispo, CA 93401
Phone: 805-544-9446
Fax: 805-544-2807
Email: web@brezdenpest.com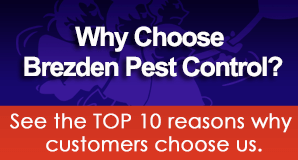 "Like" our Facebook page for helpful pest control tips.
Call 805-544-9446 today for a local pest control estimate.

Download a copy of the
"Top 10 Reasons Customers Choose Brezden Pest Control."
We love customer feedback. Take a quick poll below:
---