Dear Friends,
Brezden Pest Control wishes a Merry Christmas and Happy New Year to all of our family, friends and neighbors in the San Luis Obispo area. Since founding the company in 1980 my wife, Maria, and I have maintained an unwavering commitment to providing customers with peace of mind for their internal and external environments. Our family owned and operated business established our reputation based on trust and reliability.
As 2013 winds down to a close, we would like to thank all of the local home and business owners who put their faith in us to provide residential and commercial pest control services, and who have given us their support through their testimonials and reviews. This year we have been happy to share our knowledge of local professionals such as electricians, landscape designers, painting companies, realtors and floor care specialists, and plan to keep providing you with the home information you need next year. Our website will continue to offer as much information as possible so our loyal customers are educated about pest control.
If you're like us, you probably enjoy a houseful of guests sharing food and fun. Let Brezden make sure your holiday entertaining isn't ruined by uninvited guests such as ants, birds, rats, bats, bed bugs or termites. Our company is known for state-of-the-art pest control technology, expertise in eliminating unwanted pests, and friendly customer service.
We know you are proud of your home and enjoy sharing it with your loved ones during the holidays, and we are happy to play our role in keeping it safe, clean, and free of unwanted pests. If you are concerned that unwanted pests are going to ruin your holidays, call us today for a free estimate and let Brezden help put your mind at ease.
Whether you need help with rat control, bird control, ant control, termite treatment or dead animal removal, our pest control professionals can take care of the problem so you can focus on enjoying time with your loved ones. Our company provides fast and professional service to all of San Luis Obispo County and the surrounding communities, including Paso Robles, Shandon, Cayucos, Morro Bay, Templeton, Atascadero, Santa Margarita, Avila Beach, Pismo Beach, Cambria, San Miguel, San Ardo, Whitley Gardens, Los Alamos, Santa Ynez, Solvang, and Los Olivos.
Merry Christmas and a Happy New Year from the Brezden family to yours!
John and Maria Brezden + Everyone at Brezden Pest Control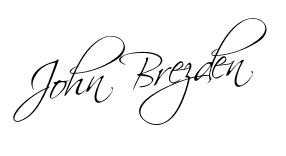 p.s. Do you love our service? Well, don't be keep us a secret! Tell a friend about us. We love your referrals. If you know anyone in need of pest control services, your personal referrals will receive outstanding service from our technicians. Remember to LIKE us on Facebook for specials and helpful tips.
Videos from Brezden Pest Control
Brezden Pest Control Services: An overview of the services we offer.
Our Mission: Owner John Brezden talks about Brezden Pest Control's mission to respond quickly anytime someone calls.
Meet Shelly Atmore : Shelly is Brezden Pest Control's Office Manager, talks about our family owned and operated business.
Latest Blogs from Brezden Pest Control
About Brezden Pest Control: Brezden Pest Control was founded in Cayucos by John and Maria Brezden in 1980. Professional pest control services provided by Brezden include termite treatment, rat control, bird control, and ant control. Visit the website and Facebook page or call 805-544-9446 for a free estimate.
Brezden Pest Control
Corporate Office
3261 South Higuera St, Suite 100
San Luis Obispo, CA 93401
Phone: (805) 288-7802
Fax: (805) 544-2807
Email: web@brezdenpest.com
https://www.brezdenpest.com