Invite all of the family you want, but follow these 4 tips to keep unwanted guests out this Thanksgiving.
Dear Friends,
The holidays are a great time of year to get together and spend time with family and friends that you love. It's a chance to catch up with one another and talk about all of the events that have happened in your life since the holidays last year, while also enjoying plenty or turkey, cranberry sauce, and other delicious treats. Here at Brezden Pest Control, we've viewed our clients and employees as extended members of our family since 1980. So from our family to yours, Happy Holidays from everyone here at Brezden Pest Control.
One thing that we'd like to remind you of during the holidays is to be sure that you avoid letting critters and other pests into your home. As the weather starts to get a bit cooler, you aren't the only one who is looking to get indoors. And if there is scraps of food from your Thanksgiving feast lying around, you can bet that pests and other animals will try and make their way inside your home.
In order to ensure that your home is safe this upcoming holiday season, here are 4 tips to safeguard your home. Of course, if you need more assistance, you can rely on Brezden for all of your home pest control concerns.
1. Clean Up All Trash And Uneaten Food
After you've filled your belly with more than your share of turkey, ham, stuffing, corn, and pie, there is nothing better than lying down on the couch and getting in a quick nap before the football game starts. But before you kick your feet up, it's highly recommended that you throw away all trash and uneaten food. If you leave these items alone, you run the risk of insects and rodents getting into your home. In addition, as a form of rat control that you can do at home, throw your trash in an outside bin in order to get rid of scents that would otherwise lure animals into your home.
2. Spray The Outside Of Your Home
As the temperatures drop in the cooler months, animals and insects are automatically going to be drawn to the warmth of your home. To ensure that there is a barrier between them and your home, consider spraying around the perimeter of your house with pest repellant. If you don't feel comfortable doing it on your own, you can rely on a pest inspection team to assist you. A local pest control company can prepare your home with ant control and rodent control safeguards.
3. Get Help With Larger Animals
Some animals may not make it through the winter season. In the event that you find a deceased rodent or other animal near your home, call a pest control team to take care of the dead animal removal. When dealing with larger animals, you need to take extreme caution in order to avoid diseases and other problems. Therefore, rely on a pest control company for assistance.
4. The Bigger The Area, The Bigger The Problem
While homes are a popular target for invading pests and rodents, commercial properties should be diligent with their pest protection as well. A commercial pest control company can assist you with larger properties that require more attention. From termite treatment to bird control, your local pest control company can make sure your commercial property is safe during the holiday season.
Q & A Hot Sheet
Q: What types of animals should be considered harmful during the winter season?
A: There are a variety of different animals that may try and invade your home during the winter. Rats and raccoons may attempt to make a burrow in your home, while ants and insects may try to seek shelter in your home in places you wouldn't even think to look.
Q: Are the methods of protecting my home from insects dangerous for my family?
A: Any sort of treatment that you may need for your family will be provided with their care in mind. Nearly all of the treatments will only affect insects and rodents. However, if there is anything else to keep in mind, your local pest control company can assist you.
Q: Can I wait until I start seeing a problem before I get help?
A: Keep in mind that if you are already seeing insects, there is probably a big problem already to consider. There is a possibility that insects and animals have already established a place in your home. Just because you have seen a few pests throughout your home, it still takes a specialized pest control team to truly rid of the problem.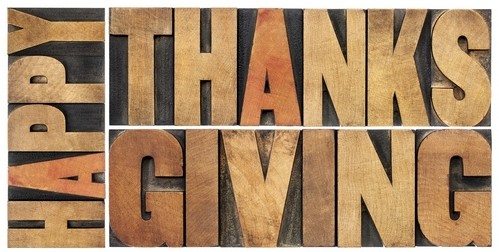 Have a pest-free Thanksgiving!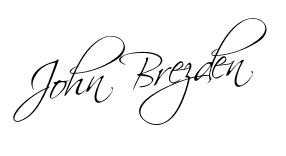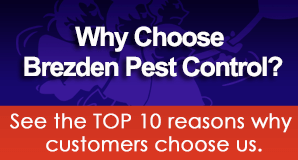 About Brezden Pest Control: Brezden Pest Control was founded in Cayucos by John and Maria Brezden in 1980. As the business grew, it expanded to serve all of San Luis Obispo, Paso Robles, Los Osos, Cayucos, Cambria, Five Cities, Atascadero and Santa Maria. Professional pest control services provided by Brezden include termite treatment, rat control, bird control, and ant control.Visit the website and Facebook page or call 805-544-9446 for a free estimate.
Brezden Pest Control
Corporate Office
3261 South Higuera St, Suite 100
San Luis Obispo, CA 93401
Phone: 805-544-9446
Fax: (805) 544-2807
Email: web@brezdenpest.com
https://www.brezdenpest.com