Brezden Pest Control Memorial Day Weekend Special
Brezden Pest Control is pleased to announce its Memorial Day Weekend Special for U.S. Veterans and active military. Now through the end of May, schedule an appointment for any of our services and receive $50 Off Initial Service or one shot pest control service! (must be active military or U.S. Veteran)
Pests can do a considerable amount of damage to your home. In fact, your health and the structural integrity of your house can be jeopardized without proper pest control. We can identify where the pests are coming from, how they are getting into your home, and how to get rid of them. Pest control is vital to the health of your family and your home.
This Memorial Day Weekend Special offer is not only about pest control, but is Brezden's way of saying, "thank you" to our U.S. veterans and active military. We take pride in maintaining the homes and health of our community. Call Brezden Pest Control in San Luis Obispo for effective pest eradication.
Our pest control technicians are knowledgeable and experienced at identifying problems, and our targeted strategies are proven effective. We offer:
Ignoring your pest control problem will not make it go away – it will only make it worse. Our technicians have extensive knowledge of pests and will identify the causes of your problems, such as:
• Improper winterization of your home
• Standing/stagnant water
• Broken windows in attic
These key causes, along with many others, help you to avoid future pest problems. Contact Brezden Pest Control for pest eradication in your San Luis Obispo home.
U.S. Veterans and active military: receive $50 Off Initial Service or one shot pest control service if you call before the end of May. This is a limited time offer, so contact us today! See our Testimonials Page, where previous and current customers continually rate our services.
We would like to thank you for selecting Brezden Pest Control. Much of our business is based on referrals from customers. We would appreciate it very much if you would take 5 minutes and review us. We actively use feedback to constantly improve our service. We would love for you to share your experience with us on one of our review sites.
Yelp:
http://www.yelp.com/biz/brezden-pest-control-san-luis-obispo
Google+:
https://plus.google.com/+Brezdenpest/
Facebook:
https://www.facebook.com/Brezden.Pest.Control
Once again we appreciate your business. If you have any questions please don't hesitate to call us 805-544-9446 . Thank you again for your support.
Sincerely,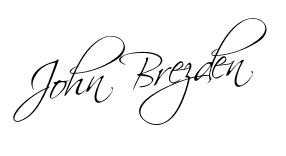 About Brezden Pest Control – Brezden Pest Control was founded in Cayucos by John and Maria Brezden in 1980. As the business grew, it expanded to serve all of San Luis Obispo, Paso Robles, Los Osos, Cayucos, Cambria, Five Cities, Atascadero and Santa Maria. Professional pest control services which Brezden provides include dead animal removal, pest inspection, rodent control, and termite treatment. Visit the website and Facebook page or call 805-544-9446 for a free estimate or copy of the "Top 10 Reasons Customers Choose Brezden Pest Control."