Bird control in San Luis Obispo, and other parts of the Central Coast of California, is a challenge. While they may be lovely to look at, and have in the garden, birds can become a nuisance. If their numbers grow too large they start nesting in your house, roof, or eaves. We at Brezden Pest Control use bird netting to deter nesting birds and use sensitive traps to capture pigeons.
When bird numbers get out of control, their droppings can cause an unsightly mess and breed some dangerous diseases, like histoplasmosis and cryptococcosis. Pigeon droppings have also been known to spread the encephalitis virus.
Bird-carried disease aside, if a bird is nesting somewhere in or around your home they can become a nuisance. Their scratching and flapping may keep you up at night or wake you early in the morning.
In order to get rid of birds we at Brezden Pest Control use netting to bar them from returning to their nests once they leave. We make sure that they are not injured in the process and give them a clear indication that their nest is no longer available to them. This sends them off to find another spot to build a new nest.
As far as pigeons are concerned, they need to be caught and relocated. We use gentle traps and release them into other areas.
It is important not to poison birds because they can be eaten by other larger animals that can in turn be killed by the poison. This may potentially set off a dangerous contamination in the ecosystem and the food chain.
Ignoring the problem will not make it go away, and this is why Brezden Pest Control's San Luis Obispo pest control specialists are dedicated to offering as much information about pests as possible on our web site. We use our web site as more than just a business card. To keep our loyal customers educated, we're writing valuable educational articles every month on the topic of pest control. Visit our blog.
Thank you for the opportunity to be of service.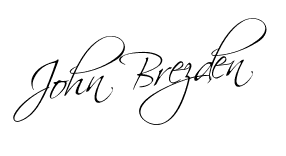 John Brezden
CALL NOW and Schedule a Free Estimate
Brezden Pest Control
Corporate Office
3261 South Higuera St, Suite 100
San Luis Obispo, CA 93401
Phone: 805-544-9446
Fax: (805) 544-2807
Email: web@brezdenpest.com
Our Work is Guaranteed! Please ask your pest control local representative for full details.