Happy 4th of July From Brezden Pest Control
Your San Luis Obispo pest control specialists have provided local pest control since 1980, but we remember the bicentennial festivities from 1976. That was a great celebration of our founding fathers and their determination to make the U.S.A. a free and independent country. It may not be a bicentennial, but there are always great 4th of July celebrations in the San Luis Obispo community.
Don't miss any of them, even if you are dealing with a rat, ant, or bed bug problem. Let Brezden take care of all your home pest control needs so you can get out there and barbeque, watch parades, or enjoy the fireworks. Here are just a few of the 4th of July celebrations in San Luis Obispo and the surrounding communities that will be a lot more fun than worrying about ant control or termite treatment for your home:
Brezden Pest Control is proud to be a winner of the Angie's List 2015 Super Service Award. Whether your home needs bird control, rat control, dead animal removal, call Brezden at 805-544-9446 to schedule a pest inspection, then go out and celebrate our independence!
Once again we appreciate your business. If you have any questions please don't hesitate to call us 805-544-9446 . Thank you again for your support.
Happy Independence Day!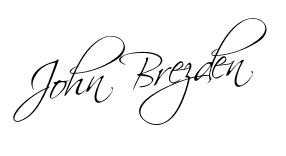 About Brezden Pest Control: Brezden Pest Control provides rodent control, bird control,  ant control, and termite treatment services in the San Luis Obispo area. The company keeps homes and businesses pest-free with its commercial pest control and home pest control services.  "Like" the Facebook page to receive information on termite treatment. Call 805-544-9446 today for a local pest control estimate. Visit the website to download a copy of the "Top 10 Reasons Customers Choose Brezden Pest Control."