Dear Friends,
At Easter nears, we get excited about a visit from the Easter bunny. But spring is also the time when all types of household pests come out of hiding. Imagine your horror on Easter morning when you're greeted by an ugly, unwanted pest instead of a cute, cuddly bunny! Call Brezden Pest Control at 805-544-9446 now for a free estimate of what it will take to have our rodent control and exclusion services in your home.
Brezden Pest Control has been protecting homes from pests since 1980. Whether you need a free estimate for residential pest control or commercial pest control, we are only a phone call away. Our pest control specialists know how unsettling the discovery of a pest infestation issue can be. Did you know rodents have been known to bite children and adults while sleeping? They can eat away at the wood or wiring in your home, leave dangerous fecal matter, destroy clothing, and generally make a nuisance of themselves.
Our professional exterminators can help with termite control, mosquito control, rodent control including mice, rats, cockroach control, ant control, fly control, control of silverfish, crickets and earwigs, elimination of ants, roaches, black widow spiders, sowbugs, pillbugs, aphids, scale, spiders, moths, bee control, and management of beetles and weevils.
Ignoring the potential for a pest problem in your home will not make it go away. That is why the pest control specialists at Brezden are dedicated to offering as much information about pests as possible, both in-person and on our website. We use our web site as more than just a business card. To keep our loyal customers educated, we're writing valuable educational articles every month on the topic of pest control.
If you haven't visited us in awhile, you'll see that we have built a newer, more customer-focused website for your convenience. It is easier to navigate and provides a variety of educational resources about local pest control and the damage pests can do to homes, businesses, children and adults. Be sure to watch our welcome video to learn more about what we have to offer. We've also include a quick contact form, testimonials from satisfied customers, and more information about our pest control services.
Don't let unwanted pests spoil your Easter. Whether you need help with pest control or dead animal removal, call us now for a free estimate and let Brezden put your mind at ease.
We hope you enjoy the newsletter and avoid those creepy crawlers.   LIKE us on Facebook for specials, discounts and helpful pest control tips.
Do you love our service?  Well, don't be shy!  Tell a friend about us. We love your referrals. If you know anyone in need of pest control services, your personal referrals will receive outstanding service from technicians.
From our family to yours,
Have a pest-free Easter!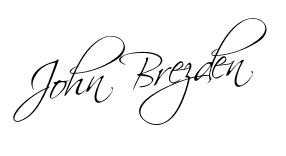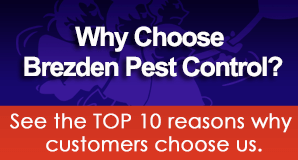 Latest Blogs from Brezden Pest Control
About Brezden Pest Control: Brezden Pest Control was founded in Cayucos by John and Maria Brezden in 1980. As the business grew, it expanded to serve all of San Luis Obispo, Paso Robles, Los Osos, Cayucos, Cambria, Five Cities, Atascadero and Santa Maria. Professional pest control services provided by Brezden include termite treatment, rat control, bird control, and ant control.Visit the website and Facebook page or call 805-544-9446 for a free estimate.
Brezden Pest Control
Corporate Office
3261 South Higuera St, Suite 100
San Luis Obispo, CA 93401
Phone: 805-544-9446
Fax: (805) 544-2807
Email: web@brezdenpest.com
https://www.brezdenpest.com