Dear Valued Customers,
We are thrilled to share some exciting news with you all! Brezden Pest Control has been awarded the prestigious title of "Best Pest Control in San Luis Obispo" for an incredible 8th year in a row! We could not have achieved this honor without your continued support and trust in our services.
This remarkable achievement is a testament to our unwavering commitment to delivering exceptional pest control solutions and outstanding customer service. Over the years, our dedicated team has worked tirelessly to maintain the highest standards in the industry, ensuring that your homes and businesses remain pest-free and comfortable environments.
We take great pride in this accomplishment, as it reflects the trust and confidence our valued customers have placed in us. Being recognized as the best pest control in San Luis Obispo for eight consecutive years is not only a testament to our expertise, but it also validates our ongoing efforts to exceed your expectations.
At Brezden Pest Control, we understand that pest problems can be disruptive and distressing. That's why we continuously strive to stay ahead of the curve, utilizing the latest advancements in pest control technology and environmentally friendly practices. Our goal is to provide you with effective, safe, and sustainable solutions that protect your homes, businesses, and loved ones from pests.
We would like to extend our heartfelt gratitude to each and every one of you for your continued support and loyalty. Your trust in our services has allowed us to achieve this remarkable milestone, and we look forward to serving you for many more years to come.
If you have any questions or need assistance with pest control services, our knowledgeable team is here to help.
Once again, thank you for being a part of the Brezden Pest Control family. We couldn't have done it without you!
Warm regards,
Brezden Pest Control
If you think your home has a pest infestation, call us now at 805-544-9446 to schedule an inspection.
Sincerely,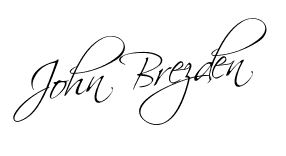 Brezden Pest Control
PASO OFFICE: 77 Marquita Paso Robles, CA 93446
SLO OFFICE: 3261 South Higuera St, STE 100 San Luis Obispo, CA 93401
Phone: 805-544-9446
Email: web@brezdenpest.com
Website: https://www.brezdenpest.com
About Brezden Pest Control: Brezden Pest Control provides rodent control, bird control, ant control, and termite treatment services. Keep your home and business pest-free with commercial pest control and home pest control services. "Like" the Facebook page to receive up-to-date information on termite treatment. Call 805-544-9446 for a local pest control estimate. Visit the website to download a copy of the "Top 10 Reasons Customers Choose Brezden Pest Control."