Dear Friends,
Do you have annoying mounds of dirt all over your yard? Are your plants disappearing and your trees dying of thirst because the roots have been chewed through? Then it sounds like you could have a gopher infestation. There's no need to despair though, as Brezden Pest Control has state-of-the-art Gopher X Equipment to rid your property of gophers and other rodents.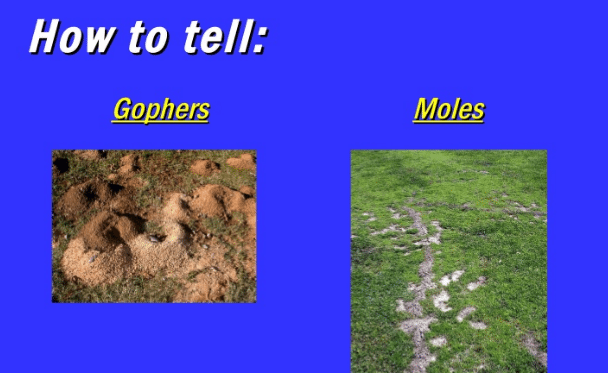 How does the Gopher X Equipment work?
Our Gopher X equipment provides the smartest, most efficient gopher and rodent control treatment available today. Here's how it works:
A trained pest control technician from Brezden will use the machine's probe to find a gopher or rodent tunnel.
Next, the machine will push heated smoke and carbon monoxide into the tunnels in a matter of minutes, swiftly exterminating the rodents.
The smoke allows us to see whether the gas is escaping from the ground, ensuring the process is safe.
The Gopher X Extermination machines have some great advantages over traditional gopher control methods:
The Gopher X equipment doesn't cause explosions or damage to your yard.
The process won't risk poisoning other animals and family pets.
It's quick, easy and reliable, unlike trapping methods.

How to get rid of gophers with our gopher control services
Brezden Pest Control's services work in a three-step process designed to eliminate gophers and other pests on a long-term basis. Here's how we work:
Inspect – Brezden's pest control experts will examine your property, assessing damage and looking for signs to identify exactly which pest is present.
Treat – we'll safely and efficiently remove gophers and other rodents using our new Gopher X Extermination machines.
Maintain – if areas around your property are infested with gophers, they will likely spread into your yard again. We can set up regular maintenance to keep gophers away for good.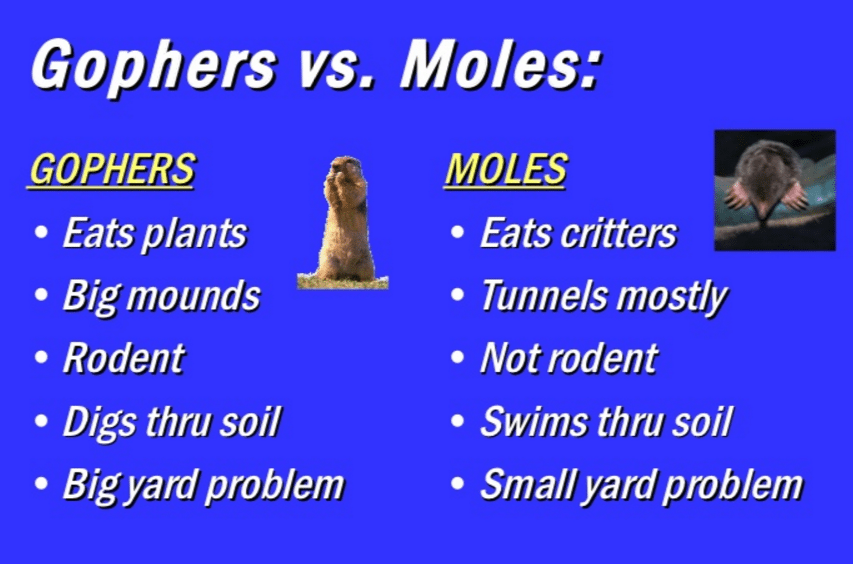 Are there gophers on your property?
The easiest way to identify which pests are living on your property is to have a local pest control professional carry out an inspection. There are however some tell-tale signs which can help you figure out what kind of pest is darkening your yard:
Gophers – are between 7 and 18 inches long with large cheek pockets (hence the name, pocket gophers). Each gopher can produce 10 – 30 crescent-shaped mounds of soil in a month in the course of digging holes and they'll typically eat whatever vegetation they find along the way, especially grass, roots and bulbs. Gophers have strong, prominent yellow teeth which can also chew through wires and utility lines; each gopher's burrow can cover up to 2,000 square feet.
Moles – eat insects rather than plants and are smaller at just 6 – 8 inches in length and live almost entirely underground. If you do spot a mole you'll notice it has very small ears and eyes and wide, spade-like feet with claws. Moles can dig at a rate of 12 – 15 feet per hour while they search for insects to fuel their high metabolisms, destroying plant roots in the process. Moles leave volcano-shaped piles of dirt rather than the 'C' shaped mounds left by gophers.
Voles – are around 1 – 10 inches long and like gophers, they eat vegetation so are likely to destroy your plants, grass, flower roots, seeds and bulbs. They tunnel just beneath the surface of the ground so, unlike moles, you're likely to catch a glimpse of these small greyish-brown rodents.
Call 805-544-9446 today for a gopher eradication inspection from Brezden Pest Control. Next, go outside and yell "Your digging days are over gopher!"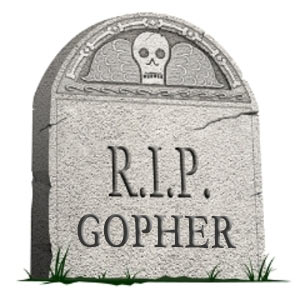 Other Brezden Pest Control Services
We don't just eradicate gophers; our specialists can help with all your home pest control as well as commercial pest control needs. Our services include:
Bird control
Eliminating bed bugs
Ant control
Termite treatment
Rat control
Dead animal removal
Rodent control
Get in touch with Brezden Pest Control and we'll have you pest-free in no time.

About Brezden Pest Control: Brezden Pest Control provides rodent control, bird control,  ant control, and termite treatment services in the San Luis Obispo area. The company keeps homes and businesses pest-free with its commercial pest control and home pest control services.  "Like" the Facebook page to receive information on termite treatment. Call 805-544-9446 today for a local pest control estimate. Visit the website to download a copy of the "Top 10 Reasons Customers Choose Brezden Pest Control."