Dear Friends,
If you're feeling in the mood, cast your vote before polls close on March 16th at 5pm.
VOTE HERE: https://bit.ly/brez2020
Last year we won 1st place in the "Best Pest Control Company" category in the Best of SLO" 2019 readers poll.
This year, with your help, we hope to win again.
The poll consists of 158 selections, but you only need to answer 25 to be counted.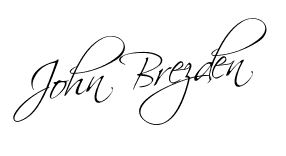 p.s. Now is the perfect time to schedule your termite inspection. We're offering $75 off termite treatments and fumigations. *excludes wood repair and inspection fees. Valid only during Termite Awareness Week March 8th through 14th

About Brezden Pest Control: Brezden Pest Control provides rodent control, bird control,  ant control, and termite treatment services in the San Luis Obispo area. The company keeps homes and businesses pest-free with its commercial pest control and home pest control services.  "Like" the Facebook page for pest control tips. Call 805-544-9446 today for a local pest control estimate. Visit the website to download a copy of the "Top 10 Reasons Customers Choose Brezden Pest Control."