April Newsletter – A Note from John Brezden
Dear Readers,
Peter Cottontail may be hopping down the bunny trail, but don't let him get scared away by creepy, crawly spiders and unwanted pests when he comes to your home! At this time of year, our local pest control service gets plenty of phone calls from homeowners who are overwhelmed by spiders and earwigs, and even beg bugs brought into their homes by unsuspecting guests. Contact us to schedule a free estimate for our home pest control services and make sure your home is pest-free for your family.
One thing we have noticed in particular is a big increase in the number of calls we receive for our spider control services. This issue has raised so much attention, in fact, that we were recently interviewed on KSBY-TV. Listen to our interview and read some of our spider control tips below, then get the Brez around to help eliminate spiders from your home.
The best way to deal with a spider infestation in your home is to call Brezden Pest Control at 805-544-9446 to schedule a pest inspection. We offer a wide range of pest control services in San Luis Obispo, and know how to keep your home and yard free of spiders, pests and unwanted garden guests!
Don't Let a Spider Sit Down Beside You!
There are over 40,000 types of spiders in the world, and most of them manage to give people chills. Spiders may be cute in nursery rhymes, kid songs, and Charlotte's web, but they are a lot less adorable when there is a spider infestation in your home. Now in our 37th year of providing professional home pest control services, Brezden Pest Control has a few tips for controlling spiders around your home:
Spiders can be tricky to kill when there are a lot of them. One helpful hint is to try to eliminate their food sources. Fill the cracks and crevices that let flies and other insects into your home. Use weather strips around doors and repair any holes in your window screens.
They don't like pure peppermint oil. Take a plastic spray bottle and dilute peppermint oil with water, then spray this mixture around the areas where spiders tend to gather around your house.
Spiders thrive in clutter, so keep things clean in and around your house. Sweep away cobwebs regularly, keep dust to a minimum, and use plastic storage containers instead of boxes.
Check the outside of your house, too. Move any wood piles, trash and debris that might provide a spider home away from the perimeter. Cedar mulch and citrus peels can also be helpful in repelling spiders.
Turn off the outside lights when they are not needed. Lights attract flying insects, and spiders love to set up camp near a place where they think they can catch a quick bite to eat.
Brezden Pest Control offers effective spider control services that will get rid of the spiders in and around your home, and their baby spiders, too. To help keep spiders from crawling up your water spout this Easter, schedule a home pest control inspection by calling 805-544-9446
If your home has spiders or needs bird control, rat control, or dead animal removal, don't get the run around – keep the Brez around. Visit our website at https://www.brezdenpest.com to make an appointment online.
Call 805-544-9446 today for a local pest control estimate.
Happy Easter from the Brezden Family!
John and Maria Brezden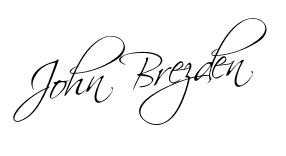 About Brezden Pest Control: Brezden Pest Control provides rodent control, bird control,  ant control, and termite treatment services in the San Luis Obispo area. The company keeps homes and businesses pest-free with its commercial pest control and home pest control services.  "Like" the Facebook page to receive information on termite treatment. Call 805-544-9446 today for a local pest control estimate. Visit the website to download a copy of the "Top 10 Reasons Customers Choose Brezden Pest Control."