Dear friends,
It's been another great year for everyone at Brezden Pest Control, and we are grateful to announce our 39th anniversary on December 8, 2019. We've come a long way since our humble beginnings as a two-person operation in a garage in Cayucos in 1980. Our family-owned pest control company has been helping people in the community protect their homes from pests for over 39 years, and we're looking forward to our 40th!
The year is almost over, and we wanted to give you a quick re-cap of the highlights from 2019. As we look back on the past 12 months, we're grateful for our new relationships forged and milestones achieved. Here's a few of the high points from 2019:
KSBY Interview: KSBY Interviewed Brezden About Spiders. Spider mating season typically lasts from September through October, and in 2019, spiders started showing up to all the parties! Got a spider problem? Get a spider control estimate by calling 805-544-9446
10,000+ Facebook Fans: We officially hit 10,000+ likes on Facebook! A big thank you to everyone who liked our page in 2019. The purpose of our page is to spread awareness about pest control in SLO County and keep our customers educated about pests problems and solutions. By liking our page, sharing our posts and engaging with us you help us do this!
2019 Readers Poll Winner: Brezden Pest Control was named "Best Pest Control Service" by the New Times Best of San Luis Obispo County readers poll for 2019.
Office Growth: We expanded our San Luis Obispo office space to the upstairs unit to accommodate our growing work force. We've also renovated our offices in the north county of Paso Robles.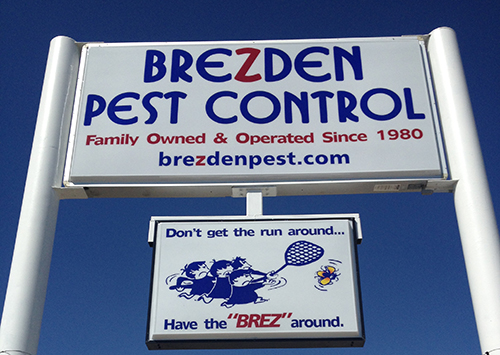 Staff Growth: We hired 4 new employees and we are planning to hire another technician after the 1st of the year. We're offering 401k and profit sharing to all our employees. Know a local pest tech? We'd love your referral!?
Rodent Infographic: We created a helpful infographic for Rodent Awareness Week. Rodents might be out of sight, but that doesn't mean they shouldn't be top of mind. Mice are capable of producing up to 12 babies every three weeks and can spread over 35 diseases to humans ????????????????????????
Thank you to everyone who has continued to support our business and left reviews on Google and Yelp. We'd like to give a special Thank you to our loyal customer Nancy Welts who stated in her review, "Brezden Customer for over 10 years. Friendly and knowledgeable staff. I have quarterly pest control, and they will come between scheduled service when I need it." Thanks, Nancy for your kind words!
If you're looking for a new years resolution, why not resolve to eradicate all pests from your home or business in 2020! 😉 During the winter season, pests love to migrate indoors. Do you have a strategy to keep them out?
Have a wonderful Holiday season and don't forget to give us a call at 805-544-9446 for any pest control needs.
Sincerely,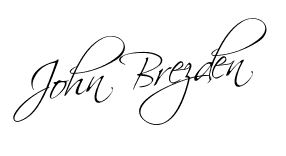 John Brezden, Founder
Brezden Pest Control
Corporate Office
3261 South Higuera St, Suite 100
San Luis Obispo, CA 93401
Phone: 805-544-9446
Fax: (805) 544-2807
Email: web@brezdenpest.com
About Brezden Pest Control: Brezden Pest Control provides rodent control, bird control,  ant control, and termite treatment services in the San Luis Obispo area. The company keeps homes and businesses pest-free with its commercial pest control and home pest control services.  "Like" the Facebook page to receive information on termite treatment. Call 805-544-9446 today for a local pest control estimate. Visit the website to download a copy of the "Top 10 Reasons Customers Choose Brezden Pest Control."