Dear Readers,
When cold weather ushers us inside the pests try to follow. Don't worry though, Brezden Pest Control can help you keep those unwanted pests out.
Get ahead of the critters! Here are just a few preventative tips from our team of pest control techs that will help keep your home pest-free this fall:
Glue board traps. These sticky snares are non-toxic alternatives that you can have in your home once the weather compels us and the buggers to retreat inside. Put them in dark and not-so-used places (such as basements, garages, attics, etc.) to stop creeping insects and rats.
Check your outdoor premises. Examine your outdoor areas frequently and spray them with insecticide to prevent a potential infestation.
Seal possible entryways. Pests can easily make their way inside your home through cracks and other gaps in the exterior of your home. Inspect windows, doors, and walls for any gaps and seal them off immediately to prevent rodents and insects from entering.
Deal with grubs ASAP. In case there are grubs in your lawn, don't waste any time in applying curative treatments while they are still near the ground. If you wait too long, they may become more problematic.
We value quality service that fits each property's unique needs. Instead of a one size fits all solution, we customize our pest-control programs exclusively to each client. Our pest elimination techniques are not only effective, but they're also environmentally friendly.
We take our job seriously, which is why we were named "Best Pest Control Service" in the New Times Best of San Luis Obispo County readers poll for 2019 thanks to the votes of SLO County residents and customers. We take care of everything from ants and spiders to gophers and birds in order to keep your home or business pest-free.
If you'd like more handy tips for pest control, exclusive discounts, and special offers, just "like" our Facebook page. You can also call 805-544-9446 today for a local pest control estimate.
Happy a wonderful Thanksgiving this year!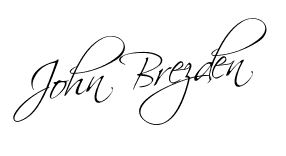 John Brezden, Founder
Brezden Pest Control
Corporate Office
3261 South Higuera St, Suite 100
San Luis Obispo, CA 93401
Phone: 805-544-9446
Fax: (805) 544-2807
Email: web@brezdenpest.com
KSBY interviews Brezden Pest Control about the growing spider problem in SLO County – https://youtu.be/dezw4rr6R0Y
Got a spider problem? Get a spider control estimate by calling 805-544-9446
Sincerely,
About Brezden Pest Control: Brezden Pest Control provides rodent control, bird control,  ant control, and termite treatment services in the San Luis Obispo area. The company keeps homes and businesses pest-free with its commercial pest control and home pest control services.  "Like" the Facebook page to receive information on termite treatment. Call 805-544-9446 today for a local pest control estimate.