🦨 Why do skunks like Valentine's Day?
Because they're scent-imental creatures!
Dear Friends,
Skunk mating season has begun in SLO county and residents may be smelling these furry nocturnals more often.
Skunks will be more active during these few weeks so take more precautions to avoid them and getting sprayed with their noxious smell. Skunks are famous for their skunk spray—you can smell an angry skunk from over a mile away. Furthermore, a skunk can "shoot" you from 10 to 12 feet, sideways, up, or down, with little apparent effort.
If a family of skunks have claimed homesteading rights on your property, now would be a good time to take action — before they enter their mating season! We can help you setup a few quick fixes to deter these smelly critters, and while we're out at your property, we'd be happy to check for termites too. Termite awareness week is March 7-13, 2021
Also, remember to ask us about ViroDisinfect, our commercial grade disinfectant. Safeguard your employees. Increase customer confidence.
Download Virodisinfect Flyer
Happy Valentine's Day from Brezden Pest Control!
Call 805-544-9446 to schedule your inspection or contact us online.
John Brezden, Founder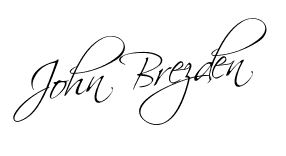 Brezden Pest Control
Corporate Office
3261 South Higuera St, Suite 100
San Luis Obispo, CA 93401
Phone: 805-544-9446
Fax: (805) 544-2807
Email: web@brezdenpest.com
https://www.brezdenpest.com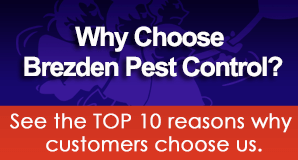 About Brezden Pest Control: Brezden Pest Control provides rodent control, bird control,  ant control, and termite treatment services in the San Luis Obispo area. Keep your home and business pest-free with commercial pest control and home pest control services.  "Like" the Facebook page to receive information on termite treatment. Call 805-544-9446 today for a local pest control estimate. Visit the website to download a copy of the "Top 10 Reasons Customers Choose Brezden Pest Control."