Dear Friends,
Brezden Pest Control will mark its 40th year of business this year, servicing homes and businesses with pest control in the tri-county area. Read the press release.
2020 has been a challenging year, but we've been doing our best to stay up and running for our customers.
Below are a few notable highlights:
ViroDisinfect Service: We launched a new service called ViroDisinfect, an EPA-registered disinfectant that kills more than 99% of bacteria. Not only does ViroDisinfect sanitize the air in your home, but it also reduces chances of getting coronavirus, and helps people feel safer in your establishment.
Best of SLO WINNER: Brezden was awarded again for the "Best Pest Control Service" by the New Times Best of San Luis Obispo County readers poll.
New Technicians: We welcomed three more pest control technicians to our team to meet the demand for our services in 2020. Brezden Pest Control is a great place to work, we offer a 401(k) and profit sharing to every employee.
22,000 Facebook Fans: We love to see you all commenting on our Facebook Fan Page and we appreciate every review. By liking our page, you are helping us spread awareness about pest control in our area. Thank you so much for all the love!
Safety and Precautions: We implemented a COVID-19 safety protocol for all employees. We want to make sure our customers know that we are doing everything we can to implement social distancing practices, as well as taking extra precautions to ensure everyone is safe. This includes wearing masks, sanitizing, and staying home when sick.
40 Years ago today, the world was a very different place. It has been quite a journey. Here is to 40 more years of serving the tri-county area with our pest control solutions

Thank you to all of our customers, supporters, and everyone who leaves us a review. Every review helps.
We hope that you have a Merry Christmas and a Happy New Year!
John Brezden, Founder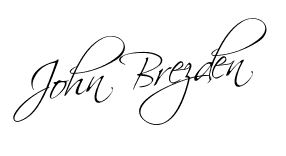 Brezden Pest Control
Corporate Office
3261 South Higuera St, Suite 100
San Luis Obispo, CA 93401
Phone: 805-544-9446
Fax: (805) 544-2807
Email: web@brezdenpest.com
https://www.brezdenpest.com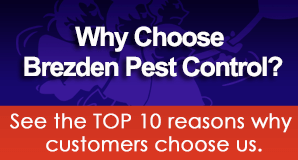 About Brezden Pest Control: Brezden Pest Control provides rodent control, bird control,  ant control, and termite treatment services in the San Luis Obispo area. Keep your home and business pest-free with commercial pest control and home pest control services.  "Like" the Facebook page to receive information on termite treatment. Call 805-544-9446 today for a local pest control estimate. Visit the website to download a copy of the "Top 10 Reasons Customers Choose Brezden Pest Control."